This year, ELC got involved with supporting Jamie Oliver's Food Revolution Day 2015 by organising a cooking lesson for our students.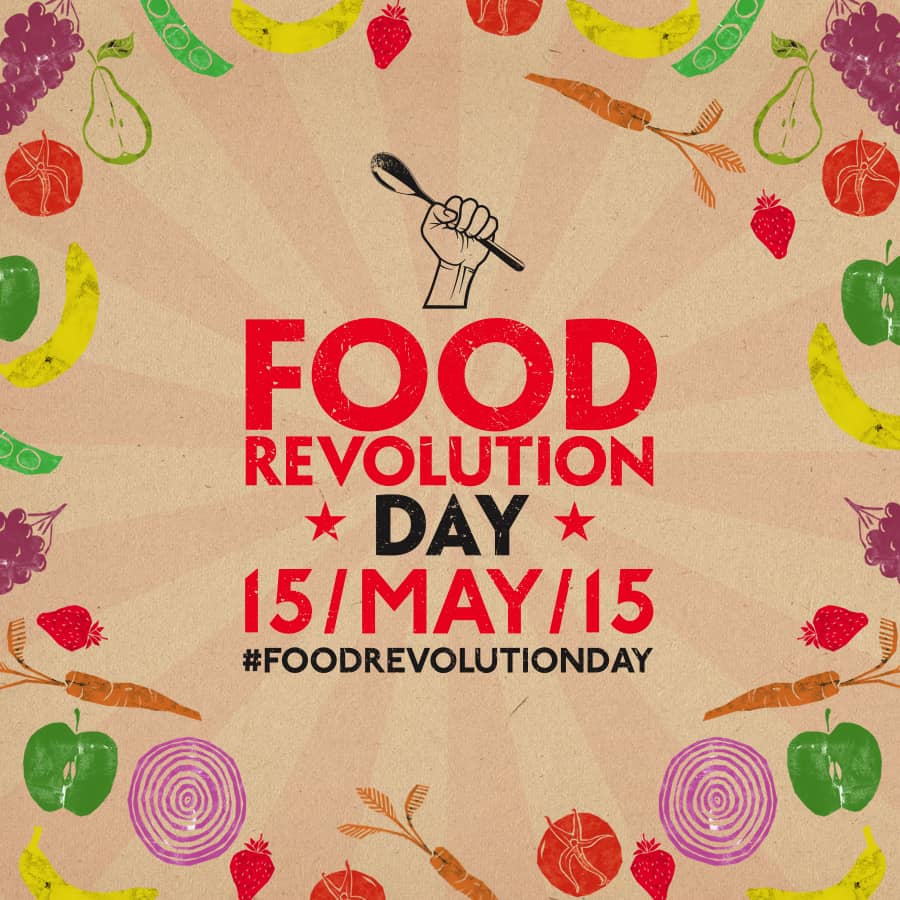 Food Revolution Day
Food Revolution Day, on the 15th May 2015, is a global day of action to put food education back on the school curriculum. Jamie Oliver, celebrity chef, passionately believes that by educating people about food in a fun and engaging way, we can equip them with the basic skills they need to lead healthier, happier lives, for themselves, and their families. Starting from primary education by fighting for every child's right to food education, we can help to reverse the rise in obesity levels and diet-related disease. Food Revolution Day 2014 took place on 16 May 2014 with more than 10, 000 events across 121 countries and territories.
The Food Revolution is a movement that allows people who love food to come together to share information, talents and resources and also to pass on their knowledge and bring food skills to life. All around the globe, people work together to make a difference. The Food Revolution is about connecting with the community in schools, restaurants and local businesses. We want to inspire change in people's food habits and to promote the mission for better food and education for everyone.
Ambassadors
ELC's Social Organiser, Jenna, has a passion for food and is an ambassador of the movement. Ambassadors are integral to promoting and expanding the Food Revolution from the ground up within the communities who need it the most. They play a voluntary leadership role in connecting individuals, schools, businesses and organisations at a local level to ensure their collective voice is heard. Ambassadors are located throughout the world, from Argentina to Italy and Kenya to Saudi Arabia and there are currently over 1,300 Ambassadors in over 100 countries worldwide.
The students got an instruction sheet on how to create this coleslaw, made of cabbage, carrots, apples, lemon, chilli and yoghurt.
The work of Jamie's charities: Jamie Oliver's foundations are based in the UK (

Jamie Oliver Food Foundation (UK)

and the US (

Jamie Oliver Food Foundation (USA)

, and work in partnership with

The Good Foundation

in Australia. In a nutshell, they believe that food skills are among the most valuable things you can ever learn. Jamie's foundations work globally to bring the power of food skills to life. Everyone should learn about food, where it comes from and how it affects their bodies. And everyone should be able to learn lost or forgotten food skills whether at home, at school, at work or in the community.
The foundation's main aims are as follows:
If food education is removed from schools we will campaign to bring it back.
If school food is not up to scratch we will demand higher standards!
If food producers sell us a sugar-coated story, we will settle for nothing but the plain truth.
If governments fail to act we will hold them to account.
And when we see amazing examples of all that is possible we will shout from the rooftops so everyone knows.
ELC is proud to be part of this movement and we will mostly likely be seeing more events like this in the future!